Sold Out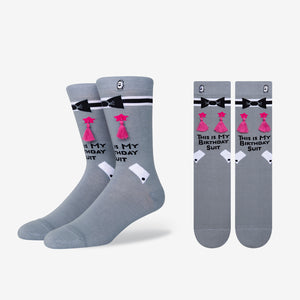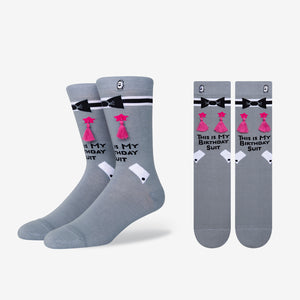 Birthday Suit BooCard
Quite possibly the greatest creation since the typewriter itself. Introducing our BooCard, it's not a sock, it's not a greeting card, it's literally both. Now you can kill two stones with one bird and give the gift of socks and a hilarious, heartfelt message in one incredible package. This BooCard features our Birthday Suit funny birthday socks. Now you can provide the birthday boo with the ultimate freedom, a nice breeze flowing gently through their birthday suit. That feeling is the absolute tits.
Art By: Aivilo | @aivilo.jpg
Crew Height
Light Cushioning
55% combed cotton, 22% polyester, 19% nylon, 4% elastane
Product Care:
Machine Wash in 40°C/ 104°F
Avoid Bleaching or Ironing the socks.
Socks will last longer if kept out of the dryer.