Sold Out
On Sale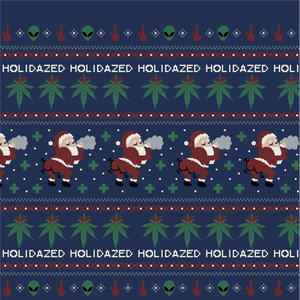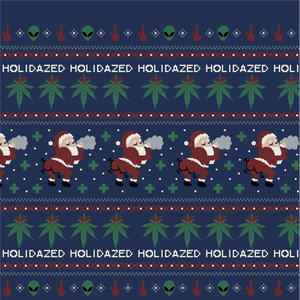 Holidazed
Regular price
$4.99
$12.99
Sale price
Size Chart


| | M | L |
| --- | --- | --- |
| Men's | 4-9 | 9-13 |
| Women's | 6-11 | 11-13.5 |
These hilarious Christmas socks were designed for the sneaky stoner, the high guy, that cousin that asks you to "go for a walk" before turkey dinner with the inlaws. You'd politely accept their offer and puff puff pass the mistletoe until your eyes are the shade of Santa's sleigh (red if you're not following). Eye drops are not included with these funny Christmas socks, but recommended for any family gathering that isn't exactly... LIT. Feeling generous? Surprise that special cousin with a pair of mistletoe socks that double as a stash and watch their eyes glass right up.
Art By: Aivilo | @aivilo.jpg
Crew Height
Light Cushioning
41% combed cotton, 37% nylon, 19% polyester, 3% elastane
Product Care:
Machine Wash in 40°C/ 104°F
Avoid Bleaching or Ironing the socks.
Socks will last longer if kept out of the dryer.